Steve Gross, President, First Impression Doors & More Inc.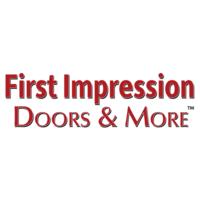 ReMAP is a software platform that is a joy to work with. It is intutive, configurable and comprehensive to take care of our product details, in-home or virtual sales presentations and consultations, project design and visualization, sales contracts and payments. We expect to significantly drive our sales volume with the use of this platform and eventually derive efficiencies in our purchase order and job management processes as well. I strongly recommend ReMAP for anyone looking for state of the technology and a great team that provides excellent customer service.
Ted Gibson, Director of Operations – Strategic Programs
I have had the pleasure of working with Ram and the Nathan Research team for a number of years. In my position with a large big box retailer, the Nathan Research team was an external IT partner that worked with us to improve operational processes, leverage technology to improve the speed to roll out new products, and developed reporting to track key metrics. This is only a small subset of items that they worked on with us…
The team has always been willing and able to support us, and continuously worked to improve everything about our business end-to-end. They work to find ways to say YES, and provide quality business insights at all levels.
I can say that the Nathan Research team is a tremendous partner, and I am excited to look for new ways to work together going forward.
Tom Noon COO D.R Horton, Western Operations

Nathan Research's assistance helped us come to many valued conclusions about our supply chain and procurement of materials…..They assisted us in the thorough and complete analysis of our supply chain, helping us discover opportunities in the efficient and effective sourcing, procurement, warehousing and logistics of our building materials needs, in defining an operational strategy, and developing the supporting business plans and processes. Their knowledge of supply chain planning concepts, data analysis backed by field validation and development of actionable implementation plans for facilities, organization, systems etc was impressive and valuable. They are a great resource for companies looking for assistance in analysis and planning. They are a "can-do" kind of people.
Rohit Mehrotra CEO Vivare

We were clearly impressed with Nathan Research's capabilities to support projects involving large and complex supply chain issues.
Rick Wrabel President & COO Rock Of Ages Corp


Nathan Research's assistance has been extremely valuable to us in the development of our retail distribution strategy. As we have evolved from a manufacturing to a distribution centric organization, what they brought to the table – knowledge, analysis, insights and recommendations based on financial and operational considerations was outstanding. They assisted us in defining our product portfolio, optimizing pricing and establishing a cost effective sourcing and distribution network. They also helped us implement the strategies, with necessary processes, systems and organizational design. I would strongly recommend them to any organization evaluating supply chain efficiencies, revenue growth, and cash flow maximization. There wasn't a question from us that they hadn't thought through; they are a great resource!
Bruce Galbraith CEO Trans Trade Inc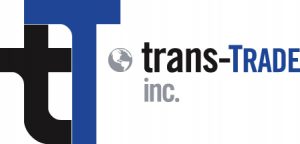 As a Freight Forwarder, we feel tremendous competitive pressure in the Global Marketplace. Nathan Research has helped relieve the pressure by guiding us in the analysis of our processes, computer software and systems so that we can work more efficiently and better serve our customers. Managing our customers' inventory and providing supply chain visibility through technology enhancements recommended by Nathan Research has given us the ability to compete at the highest level; We are positioned to grow our business significantly.; We truly value our ongoing relationship with Nathan Research.
Mel Horkami Executive Director (Retired) FIOS Program Management, Verizon Inc

 I appreciated working with Nathan Research as they brought insights from other industries that I could apply to my situation. They were very practical and results oriented. The company was very well versed on process concepts and complemented that with an equal appreciation and understanding of the basics of operations and the practical elements of execution.Nathan Research didn't try to sell me nice charts, project management or theory but instead provided me with specific resources I needed, rolled up their sleeves and were true partners…they spent the time and effort necessary to ensure a realistic modeling of our resource and capacity management process, created a management dashboard that was meaningful for executives and managers, participated in the day-to-day implementation of the plan alongside our front line field and staff personnel and measured themselves against the results. This resulted in near term benefits with better utilization of our workforce, increased productivity and improved ability to support increased sales. It also established alignment across the organization and positioned the organization to monitor, adjust and ensure operational consistency going forward
Murray Gross Chairman & CEO US Home Systems, Irving, TX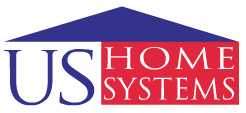 Ram and his team at Nathan Research have been engaged with US Home Systems for more than five years. The engagement which began with the task of developing a Supply Chain Strategy and a business transformation roadmap, has evolved into supporting me and the rest of the management team in a variety of operational areas – Product & Program launches, Market Expansion, Pricing, Sales & Operations Planning, Business & Organizational Modeling, Operations Reviews, and Analysis and Reporting for internal and external stakeholders including our strategic partner, The Home Depot. The contributions from his team have been extremely valuable and have helped us in achieving and exceeding our objectives in revenue growth, operational efficiency and customer satisfaction. The process and system discipline that the team has institutionalized has helped us mature as an organization. Their commitment to us makes them an effective and capable extension of our own organization. They have helped us in building and deploying software and technology solutions in Store DIY systems, Internet Marketing, Digital Sales Presentation, Leads & Sales Management, Customer Relationship Management and Business Analytics, using their software development center/resources in India which they pair with local resources. I would strongly recommend your business consider utilizing their services, given their knowledge base, problem-solving capability, a no-nonsense approach to execution and their sense of professional discipline and integrity. Please feel free to call to discuss any of the areas on which I have made comments.
Tim Gross Director of Digital Marketing U.S. Remodelers, a The Home Depot Company
 ….I just want to thank the entire NR team for the fantastic job you guys are doing.
It's exciting to see how NR can make US Remodelers' vision a reality and do so in a timely fashion (without sacrificing quality). There are a lot of employees who will benefit immensely when we link all of the projects….There's nothing like seeing your hard work revolutionize the way our company does business…….
Example projects:
Forecasting and Capacity Planning for a manufacturer/distributor of high technology components; Increased forecasting accuracy by 25%, Decreased lead time for supplies by 25%, and Decreased inventory exposure due to obsolescence by 25%
Collaborative Planning, Forecasting and Replenishment program for a high tech component manufacturer – to synchronize customers forecasts and production schedules; Reduced inventory in the supply chain by 10% and reduced stock out conditions by half
Load forecasting and resource planning across a 5 state geography for a large telecom service provider, based on several constraints such as weather, customer service targets, budgets and overtime spend; Decrease in labor spend by 5-8% and expected Increase in revenues by 1-8%
Outsourcing of the warehousing function for a manufacturer of consumer products; Reduced warehousing costs – 10%, Reduced days in inventory by 15%
Program for a mid-size manufacturer transitioning into a branded, marketing and distribution operation – involving historical sales & margins analysis, portfolio planning, price optimization, sourcing, network planning and replenishment; Efficiencies achieved in sourcing – 10%, Revenue growth anticipated – 8%
Assortment rationalization based on rates of sale, store clusters, etc for a retailer; Decreased inventory one-time by 1%, Reduced days of inventory on average by 10%